At our education center, we provide a variety of benefits and advantages for your kids' successful education, while allowing your kid to stay fully active, creative, and healthy.
Safeguarding your child
At SafeHaus UK, our duty is to your child; so they come first in everything we do

One to one childcare
Enjoy a bespoke service for you and your family, giving you that peace of mind
Qualified Vetted Childcare Staff
Whatever you want or need, our qualified and vetted staff will be there to support.
New-born & Toddler Childcare
New mothers need support in the first few weeks of childbirth. Our new-born service is perfect for them.

Our Promise
We will be on your doorstep within 30 minutes in emergencies. Guaranteed! No other service can beat our response time.
Happy Environment
Your child will be happy in their own familiar surroundings. Playing with their toys in their own home
We believe in providing a range of quality childcare services for parents with young children, while also supporting parents to take a much-needed rest or spend time with their partner
At SafeHaus UK, we believe that every child deserves extra care and encouragement whilst under our care. We want to be at the forefront of people's minds when looking for quality, affordable childcare in Greater Manchester. Our reputation is growing with our nannies, babysitters, respite care staff etc lovingly looking after your children within your own home.
Nanny Service

75%

75%

School pickup & Drop-off

50%

50%
Each of our services deals with different childcare services parents require.
Emergency & Respite Childcare
These services provide support in times of crisis especially when there's no family to support.

New-born & Toddler Childcare

Every new mum need support before and after childbirth. We are always there to support you.
We also provide standard childcare services like school pick-up and drop-off. Running late? Leave it to us.
Words cannot express the thanks that my family has for each time SafeHaus UK staff are there to support me. My children are eager to see their nanny, especially my son who loves their walks to the park.
We were very impressed and loved having visits from our dedicated carer. We all always looked forward to seeing her. I would recommend the service to anyone because we found it reassuring to know that they are available anytime.
I did not have any family nearby to step in at short notice especially when I had to work. I am a single dad and it was hard especially with a teenager (13), thanks to SafeHaus UK, they sent a carer to us at the last minute.
The service made a huge difference in our lives. It was a relief having an experienced and reliable childcare staff as I have been unwell when the boys were born, and was struggling physically when we came home.
#1 Emergency Childcare Service 
Frequently Asked Questions
I have experience with baby care, what further help would you provide?
All mothers have experience in looking after a baby especially if they have had other children. However, when you have a new-born baby in the house, it can be exhausting due to lack of sleep, and paying attention the other children at the same time. We will support you by playing with your children, keeping them occupied so you can spend time with baby or watching the baby and/or sibling while you sleep etc
What services do you offer?

We provide standard childcare services like babysitting, nanny, school pickup/drop off. Our emergency services are within these areas too but within 48 hours. Our services do not compete with your standard childcare arrangement but complement them. We only step in when there is a breakdown in your childcare arrangements due to sickness, school shut down, sudden or urgent meeting etc
How do I pay for the service?

You can pay by bank transfer or through our online payment platform via our booking form. You do not pay our staff directly, we do. We deal with all paperwork and payments including Payroll, National Insurance, and Liability Insurance. All the carers are our employees or workers. All you need to do is to provide instructions required for the care of your children.
Do you accept childcare vouchers?

We currently do not accept childcare vouchers. This is a facility we are looking to introduce soon. Keep checking our website for information on this.
You can contact us about your family needs through our website booking form, our contact details on the website or through our social media platforms. Once you have completed and signed the booking form, we will, with your instructions, identify carers who have the skills, personality, and availability to support you.
Do you have a policy for holiday or sickness?
We have a policy which covers situations where a carer becomes sick and is unable to perform their role. This will not affect our level of service to you.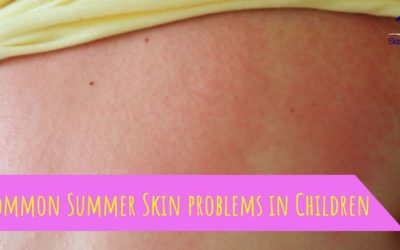 The heat, the moist in the air, the insects and wild flowers contain risks of triggering our child's sensitive skin in the summer. It's important that parents are aware of those conditions and how to deal with them.
read more